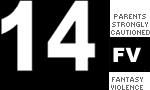 CarrieAnnBlogHops.blogspot.com

Submitted for your consideration-
These core characters of the Existence series offer up what
qualifies

them to be the subject of this blog hop.

A few years prior to the opening of book one, Fractions
of Existence, Xavier was taken by The Eyes in the Shadows, a group
dedicated to Armageddon. They tortured him in the most literal sense of the
word. He was beaten, starved, burned, and barely alive when help finally
arrived.
His heart has been tortured by separation from his lady
love. He finds her at long last, but she is engaged to another man! Her entire
life will change if she reunites with him. Will it be for the better?
On the surface, he is living the dream life of many men. He
is rich, has a perfectly sculpted hot body, and is always the toughest one in
the room. Women constantly fall for him, as do some men. There is nothing that
he does not have…
except for Love.
He can get laid any time he wants. But the only solid
relationship he has ever known is the friendship he has with Xavier. There is a
hole in heart, a missing piece of the puzzle. Deny it all he wants, his
emptiness is a terrible torture.
Whips, leather skirt, high heels- check!

Tortured?

Oh,
sorry, she thought
you were making a request.
~I am looking for future blog hop opportunities. If you know of any, please comment with information. Thanks!~