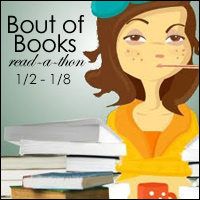 Reader, SpecFic Writer, Debut Author Interviewer #InSixWords #BoutOfBooks

— J Lenni Dorner (@JLenniDorner) January 3, 2017
Blog, Inc.: Blogging for Passion, Profit, and to Create Community
by Joy Deangdeelert Cho @ohjoy — #DiversityBingo2017




What a fantastic book with which to kick off 2017! I picked this up on a whim during an Amazon sale, and I'm really glad that I did.
I recommend this book to everyone who has a blogged or is thinking about starting a blog. This is a wealth of information. This book was like taking a 101 college class about blogging.
The book suggests thinking about what makes your blog special. It asks if this is your hobby, outlet, or possible career, and then offers tips for each of those choices.
To quote:
"What makes it unique? The best blogs are ones that add their own unique twist or style to a topic. What ideas do you have that will make yours different?" And, "a succinct description of your blog that tells others why you started it, what you blog about, and why it's fun and different."
I learned that some of the types of posts I most enjoy making are "Updates: In addition to seeing your newest work, readers often like to see pieces that didn't make the cut," and "Updates Similar: behind-the-scenes details from the building of your (novel), special discounts for blog readers," and Reviews.
It defines Trackbacks, Categories, and Tags. (I knew about Tags, but I never considered using "Google's Keyword Tool or Wordtracker to find the optimal words or phrasing to use.") It explains, in detail, how to write your Bio and the function of having one. It mentions trademarking your blog's name. (Which I never thought about spending money on before.) It talks about a blog's bounce rate, which I had never heard of before.
The made me wonder if I give enough of myself, if I have enough of a "real person" angle to inspire people.
A great quote from the book:
"Building and maintaining your community is just as important as coming up with a great new post and should be given the same care and attention."
To me, that part of the book reminded me of the #AtoZChallenge. That feels like the very definition of what we do in April.
I have not read this book or a book by this author before.
Socialize online with J Lenni Dorner: