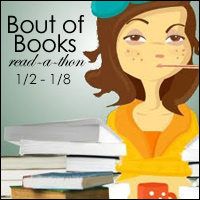 Testament: The Trial by Edward V'Kanty
@Edward_VKanty
This book has strong and very explicit violence, sexual content, and drinking. It is not for the faint of heart. However, if you want a book that blends historical fiction (1665), fantasy (assuming one counts possible witchcraft and voodoo as fantasy), and erotica (including and especially the more violent types), then this book will quench your thirst. There is a degrading and pain-filled rape scene which is difficult even for the main character to witness. The writing is solid and the grammar seems spot on. It's partially first person written in a journal, but also contains statements and testimony from other characters. Were the character Tiekka the main character of this book, it would count as diverse fiction. (Indeed, I imagine the story from her point of view would be astounding.)
The book makes it easy to see how mob mentality and a lust for power brought about so many witch trials. Some of it feels like history that needs to be re-learned by society today. Here's a quote:
"I'd watched this crowd -a group of what I'd assumed had been sensible, civilized, 17th century people- and had seen them grow irate and fearful. They knew next to nothing of the case and even less of the people directly involved, yet they were already demanding blood for the apparent injustices suffered."
Here's something that I never heard before and did not know:
"Under English law, witchcraft in itself is not illegal at present, but to practice said arts for the purpose of causing harm or peril is most definitely a crime and will be prosecuted."
However, it conflicts with other research, such as, "In 1542 Parliament passed the Witchcraft Act which defined witchcraft as a crime punishable by death. It was repealed five years later, but restored by a new Act in 1562." (http://www.parliament.uk/) I am unsure what to make of this conflict of knowledge.
I disliked that the book concluded in a choose-your-adventure fashion whereby the ending of choice is sold separately. (I can appreciate the marketing tactic, but I personally felt jilted.)

I have not read books by this author before. Witchcraft and voodoo make this book fantasy, and Amazon ranking it also as horror certianly qualifies it as speculative fiction.
#38821 in Kindle Store > Kindle eBooks > Literature & Fiction > Horror
#48885 in Kindle Store > Kindle eBooks > Literature & Fiction > Historical Fiction
Socialize online with J Lenni Dorner: